If you're here, no doubt you've had the dream of so many others, of quitting your day job and earning a living from vlogging. After all, thousands of people do it! But if you're serious about making money from your vlog, you have to know how to do it.
Below, I'll tell you six great ways to make money from your vlog. But first a disclaimer – these will only work if you already have a following. First, you have to get your vlog out there, and then you need to get some views before you can start making the real money.
But don't let that discourage you! Just keep it in mind as you read over these tips and tricks:
6 Ways to Make Money Vlogging
---
1. Use Google Adsense to play ads on your videos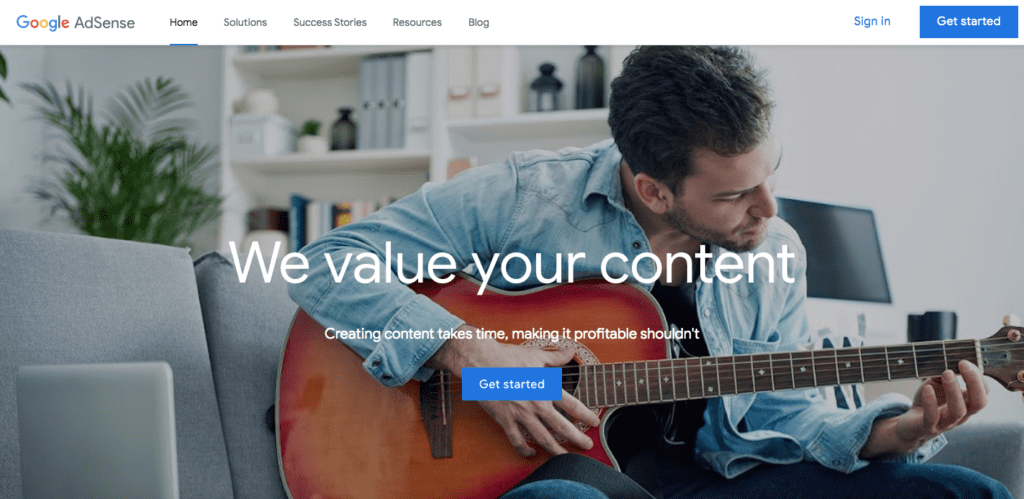 Pretty much everyone knows you can make money from the ads that run on your YouTube channel. This is done by using Google Adsense. Google owns YouTube, so the integration of their Adsense into YouTube videos is quite seamless. YouTube makes the ad; you create the content, and the money goes into your bank account.
So how does it work?
Well, every time you watch a video on YouTube, you probably see some sort of ad. These might be embedded, or they might be banner ads, or text ads, or sometimes even survey questions. The advertisers pay a fee to have this content on YouTube. Every time someone interacts with the ad, for instance by clicking on it, the content creator gets 45% of that fee.
So how can you use this to make money?
First there are some certain requirements that your YouTube channel will need to meet these include:
You will need to follow the YouTube monetization policies.
You will need to live in a country where the YouTube Partner Program is available.
In the past 12 months, you will need to have at least 4,000 watch hours.
You will need to have a minimum of 1,000 subscribers.
You will need to have an AdSense account.
Second, you'll need to have great content. If you have created a video that captures the viewer, chances are, they'll leave you with a positive review, which will encourage more people to watch your video. Advertisers notice! The more clicks you get, the more they want to advertise with you – and the better chance you have of earning money from those ads.
Popular YouTube videos will have millions of views. If even a handful of those viewers click on the ad – even by mistake – we're talking some serious money for the content creator. And because videos stay on YouTube for pretty much forever, this becomes a great source of continuing income for the content creator.
---
2. Affiliate Marketing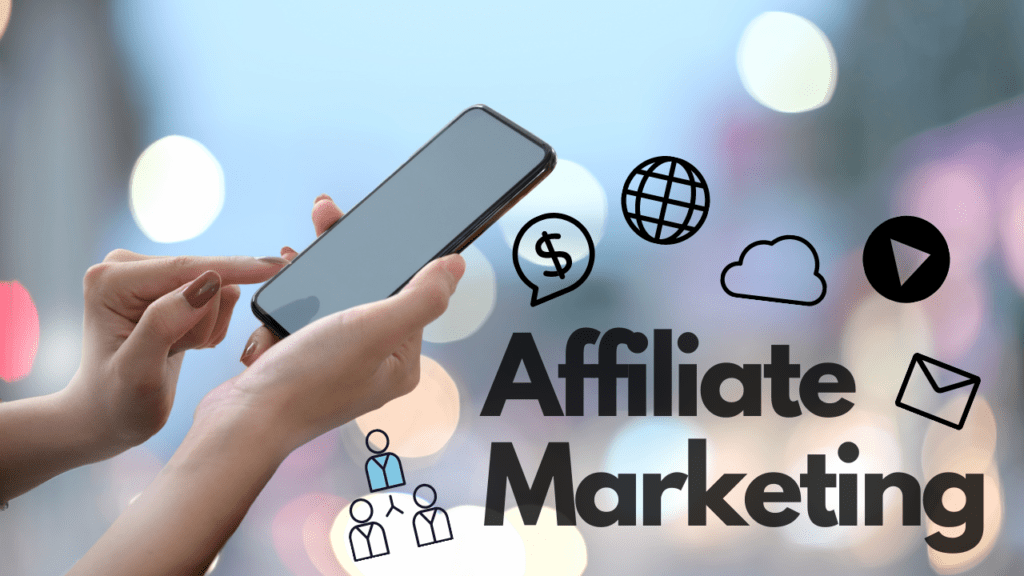 Making use of affiliate programs to advertise services on your own video is an easy way to make money on YouTube. You can make good money from posting referral clicks to promote a product or service over the internet.
Amazon's Affiliate program is one of the most well-known affiliate programs to monetize your vlog. The concept is simple: You review, discuss, or promote a product, provide a link to that product, and receive a commission if a purchase is made.
But it's even better than that! Amazon has a 24-hour "cookie." Say you're promoting an eyeshadow pallet, and someone clicks on the link. The person looks at the product but decides not to buy it. But a few hours later, she finds a link to a lipstick she has to have. She puts that in her basket and buys it. Guess what? You've just made a commission! As long as someone purchases a product – any product – on Amazon, within 24 hours of clicking on your link, you get a cut of the sale.
Signing up for the Amazon Affiliates program is easy. Just follow this link to Amazon Affiliates to register. You'll just need an active YouTube account or a website.
So, how much can you earn? Again, it depends on how much traffic you get. But there are people out there who are earning tens of thousands of dollars a year, just by being Amazon Affiliates.
A word of warning: Take care not to turn your vlog into a product placement commercial. It'll turn off the viewers. Make sure the products you review or recommend are consistent with your overall image.
---
3. Release Your Own Merchandise or Product Range
If you have a hardcore fan base, your fans will want to be just like you. Why not take advantage of that by creating your own line of merchandise?
Some of the more popular vloggers have released t-shirts, pens, sunglasses, books – you name it! These are people with a built-in fan base already there, of viewers who are anxious to snap up anything with their logo or name on it.
If you aren't quite there yet, or if you don't want to pay a small fortune to get your own gear, there are tons of companies which will handle it all for you. Simply create a cool design which your viewers will like, and then use a company like TeeSpring for printing and shipping. With TeeSpring, you can place an order for as little as 10 shirts. They'll handle the rest, and give you a small cut of the sales.
---
4. Gain sponsorship from a business or company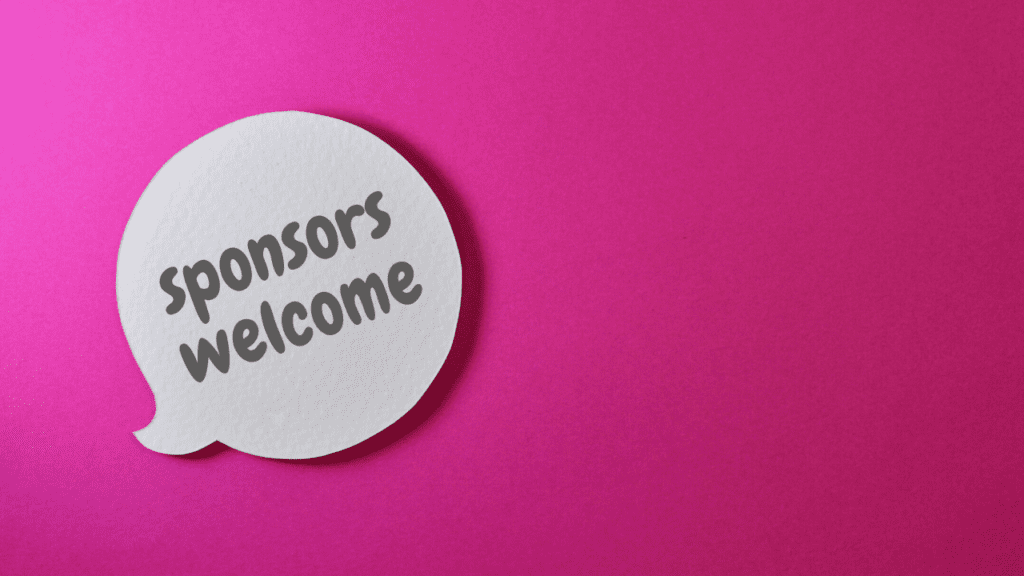 This is another great way to make money from your blog. Say you have a YouTube channel on gaming. A headphone manufacturer sees it, and decides it's a natural fit. They approach you with an offer: I'll pay you to use and recommend my product. As a gamer you need headphones; and if their product is something you believe in, why not make money from the endorsement?
Generally speaking, a sponsor will first ask you to review a product or service on your blog. Be genuine and honest; there is a lot of pressure to rave about every product, but your viewers will be turned away if they don't believe you're being honest with them.
A lot of vloggers and bloggers get approached regularly to do reviews in exchange for items or money. But if they aren't approaching you, be proactive in approaching them. If there's a company that you believe is a good fit for your vlog, ask them for support. Be professional, tell them about your blog, and share its demographics (subscriber count, social media following, etc.)
If that seems too much like hard work, use a go-between like Grapevine or FameBit to do the hard work for you. These are companies that work to connect vloggers with sponsors. They'll typically recommend you have at least 1,000 subscribers or 2,000 views per video to be eligible.
There are a few different models of sponsorship available. These include:
Affiliate sponsorship – you recommend a service or product, generally with a discount for your viewers. Any time a viewer buys the service or product, you get a cut of the sale.
One-time sponsorships – Once you've established a following, companies may pay you a lump-sum to promote or review a product over a video or series of videos
Collaboration sponsorships or brand deals – This is the motherlode of sponsorship deals. You become a brand ambassador in return for on-going financial support. This type of support can last for months, or even for years!
---
5. Donations & Funding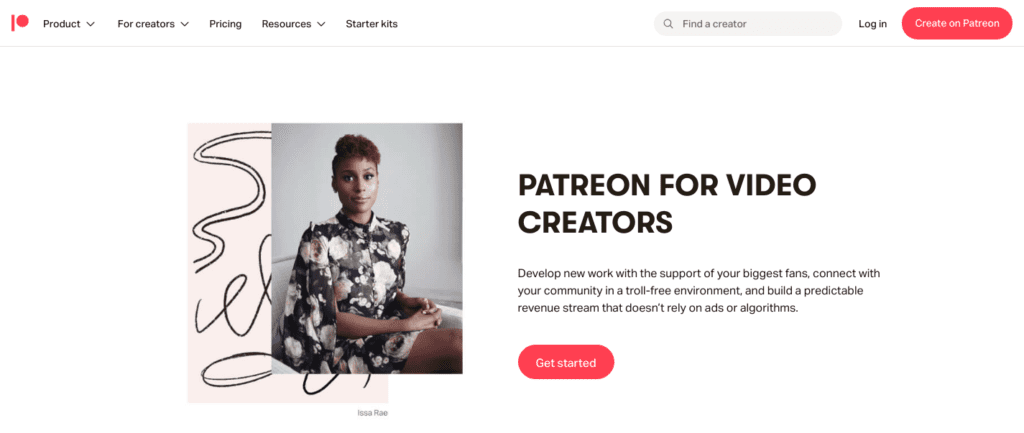 Have you heard of Patreon? Patreon exists to allow your hard-core fans to become your patrons. They'll pledge a donation – either a set monthly fee or a price per video – in exchange for accessing exclusive content. Once you've established a following, set up a Patreon channel to allow your biggest fans to donate to you directly!
---
6. Create a Course
Have you ever dreamt of the glamour of a teaching career, but without the hassle of grading assignments? Okay, that was a joke – kind of. But in truth, YouTube has become a go-to destination for things like how-to, crafts, and DIY. You can learn anything on YouTube!
One weakness of the platform, though, is that there is usually not the sort of long-format content for learning something in-depth. This is where Udemy comes in. Udemy specialises in classes – giving detailed instruction, generally over a series of video lectures. These lectures provide a lot more information, but at a reasonable cost, usually between $10 and $40 (although it's up to you how much you want to charge!)
How can you use Vlogging to make money on Udemy?
First, offer up something of value on YouTube. Use a vlog to sample longer content, then direct viewers who are looking to learn more about your Udemy course. You get 100% of the course fee for every person who uses your link to find your Udemy course. But even if they stumble on it accidentally, you still get 45% of the course fee as a commission.
Popular Udemy videos have been watched hundreds if not thousands of times. Doing a Udemy lecture is a great way to make money. But, the usual caveats apply: Make sure you're offering value for money. Make sure the information you're providing is relevant, useful, and worth the cost of the course fee. Otherwise, you'll end up losing viewers.
---
Final Thoughts
Making money Vlogging is not exactly easy, but it is definitely not a task beyond your capability. There are many people out there who have mastered the technique to make money on YouTube, and therefore you too can make a success from it. Start now and get on the road to true monetization on YouTube.